Hi there, and welcome to my website, a tapestry woven with words and images. Come join me in my journeys as I go exploring throughout the entire US, taking pictures and writing about my travel experiences. I have a wanderlust that must be slaked not too infrequently lest I morph from my normal placid temperament into... Well, let's just say I need to explore! So I do. In my (now 4th) trusty Explorer.
I've been traveling and exploring ever since - choosing to live adulthood somewhere besides the east coast where I grew up (in suburban Northern Virginia) - I moved to the Golden State of California upon graduation from the university of Va. Tech. So far I've been to all 48 conterminous states, some once, some several, others - my favorites - many times. Some trips are short hops over a, perhaps long, weekend; others range for thousands of miles and several weeks. Whatever their length, each is memorable and appreciated deeply.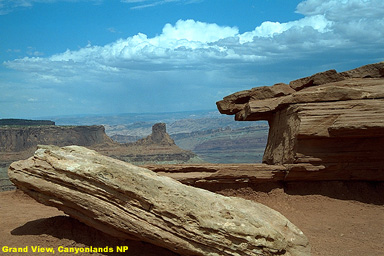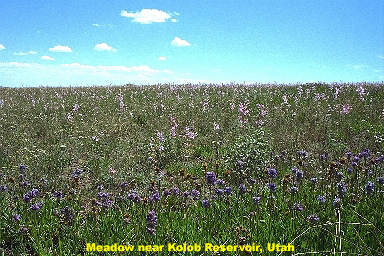 This website is chock full of pictures; I am an avid photographer and I combine the two passions of exploration and photography intimately. I go nowhere out of town without my trusty camera (Nikon F100) - one never knows when a photo opportunity will present itself - and I'd rather drive then fly, or be driven, as one also never knows when an opporchancity will pop up for exploring "uncharted terrains". The results of my most recent trips are chronicled within.
This site is a work in progress so check back periodically to see what's new and/or changed. I encourage your comments via the Guest Book or email.
Life is short, time is precious, and there are countless places waiting to be seen. To be experienced. To be explored. Come with me as I venture forth to do so.